Self-Attention and Information Systems Kiosks
Self-service terminals and kiosks allow you to get closer to your target audience with effective communication, while increasing customer satisfaction and reducing personnel costs, overtime and infrastructure. One solution, multiple applications.
Interaction and content access in a timely and secure fashion during the experience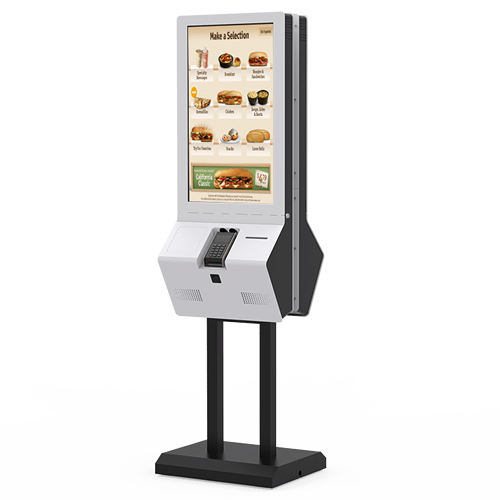 It is an imposing, elegant and eye-catching kiosk that allows users to communicate information and carry out transactions…
Read more
Building locator
Evidence printing
Digital Kardex for libraries
Reservation of equipment, rooms, etc.
Ticket printing
Self-check-in
Queries of frequent traveler points
Itinerary consultation
Loyalty programs
Route and exist locator
Employee information
Evidence printing
Public Internet access
Verification points
Product and offering locator
Price verifier
Suggestion box
Support to loyalty plans
Tickets, tokens, etc., printing
Payment and consultations
Service requests
Issuance of copies
Segments consultations
Disclosure of preventive programs
Consultation for rights verification
Request of medical appointments
Dosing of medicines
Offices and doctors' office locator
Vandal-proof keyboard
Printers and components
Biometric readers
Audio and video capture
Coin dispensers
Card and code reader
Pin-pad keyboards Money recyclers