Secure Data Government, Managed File Transfer (MFT)
Speed up the secure data exchange between the systems, employees, clients and trade partners. Reduce costs, improve the quality of your file transfers, and help your organization to meet the norms in force about data assurance.
GoAnywhere MFT is a managed file transfer solution implemented in local environments, in the cloud, and in hybrid environments; provides a unique control point with extensive security configurations, detailed audit trails and reports.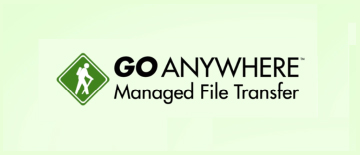 An innovative secure data transfer solution that allows the integration of security functions at a granular level, including detailed audit trails and reliable and timely reports.
Pass your data to standard files and connect to known databases to export, import or replicate records/rows between tables. Simplify your ETL with the record filter, assign columns and transform values.
Connect to any system with standard file transfer protocols: FTPS, SFTP, SCP, HTTP, HTTPS, AS2, SMB, MQ and SMTP. Even if you encrypt and compress your files with Open PGP, GPG, ZIP, GZIP and TAR.
The intuitive interface and the workflow functions reduce the use of scripts, programs and manual processes. Reduce your costs and comply with policies and regulations.
The technology of grouping into a cluster in GoAnywhere MFT also provides automatic active-active failover for disaster recovery.
With built-in support for bundling, process massive file transfers using load balancing processes across multiple systems.
A solution tailored to each business
Secure data exchange and mobility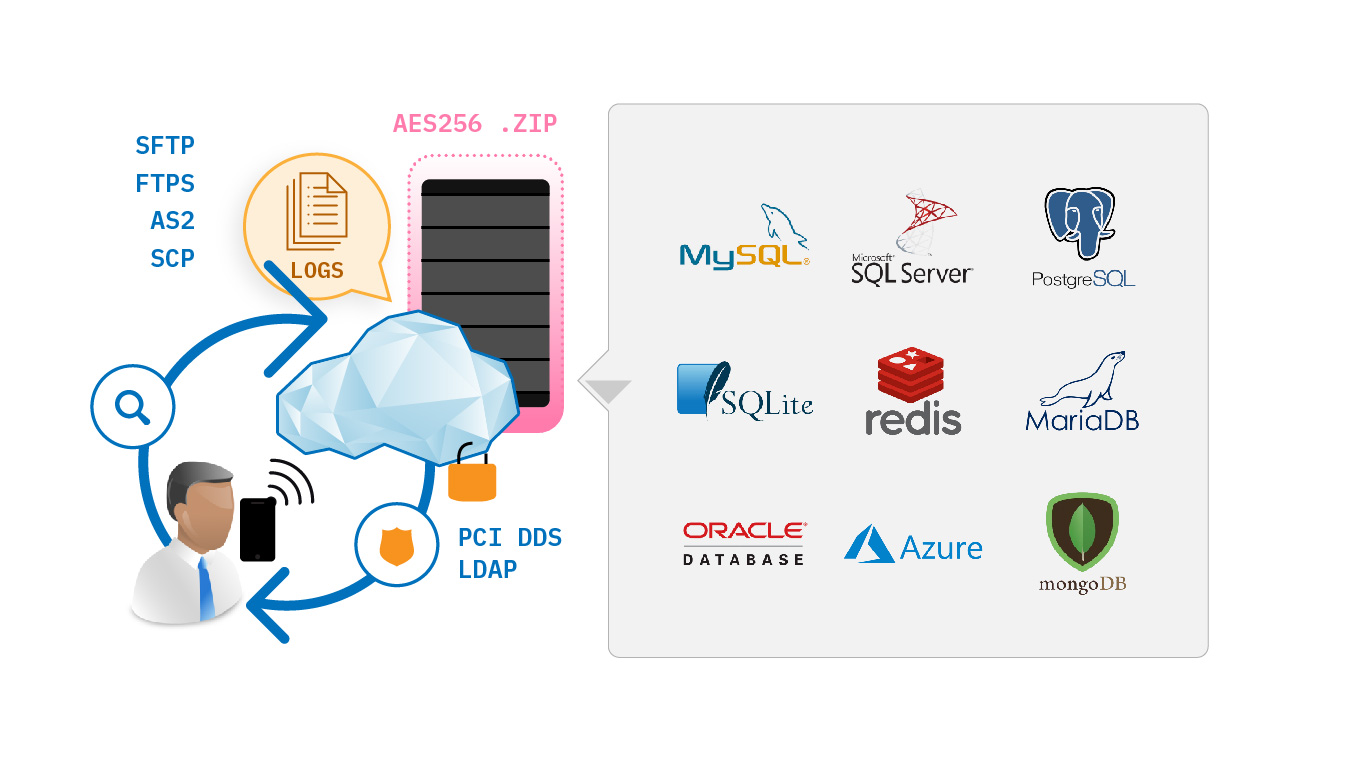 Connectivity and Collaboration
In SFTP, FTPS, AS2 and SCP protocols, with mobile access web Services for queries and synchronization.
Encryption and Compression
Encryption that complies with AES 256 normative. ZIP file compression.
Security and Control
PCI DDS, automatic authentication via active directory, LDAP, IBM i and databases.
Automation
Workflow with multiple steps. (60 different tasks)
Audit and Reporting
Audit log and advanced graphic reports