Automated workload management and task scheduling
Centralize the security and control of these activities and meet the required level of service, while managing to maximize your efficiency by focusing on initiatives with a greater scope and impact for the business.
Security and Control
Centralized in their platforms and applications with a total view of their critical processes and management of security controls according to business roles and their privileges.
Improve the level of service
Your business expects high levels of service when running your batch processes and workloads, achieved through the accuracy of critical jobs and processes.
Maximize efficiency
Focus on strategic initiatives by automating routine tasks like data-intensive IT workload and processes.
Define, manage and monitor all tasks and workflows from a central console to ensure processes are running as defined. The powerful automation engine handles jobs that span multiple platforms and records every detail.
Design and integration of workflows throughout the organization without programming and without specialists.
Keep your jobs and flows running efficiently by setting up predictive alerts.
Security is offered for work in the company through the automated recording of every detail.
and stringent security regulations while ensuring that processes are executed as defined.
What integrations are available with JAMS?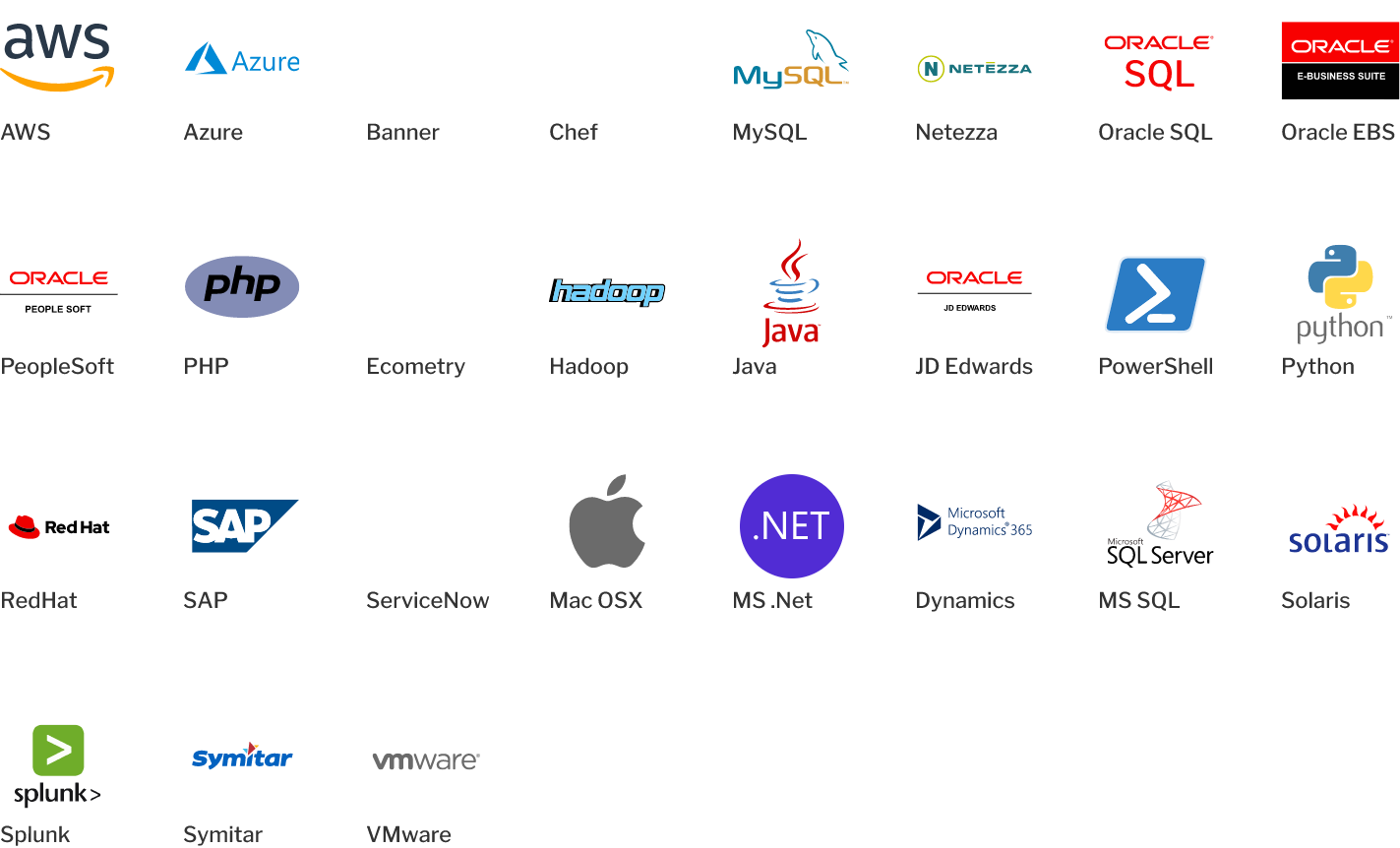 Automate critical workloads in any type of business
Every business has different requirements and regulations when it comes to security and how sensitive processes should be managed. JAMS helps them be more efficient with security and control in automating workload and task scheduling.
Manage information across a large number of educational technology systems to make processes like registration, financial aid, scholarships, student management, and other daily tasks faster.
Rapid delivery of software and data to help development teams complete those repetitive but critical steps necessary to release fully verified solutions on time.
Make the most of tight budgets and improve service to relevant populations by streamlining batch processes and extending the life of legacy systems.
Maximize efficiency with secure scheduling and end-to-end automation for FinTech business infrastructure, such as ERP, databases, and multiple specialized systems.
Simplify the complexities of IT task processing for clinical and administrative staff working in a variety of healthcare IT systems, handling sensitive information correctly at every stage.
Deliver a better customer experience that integrates order processing, supply chain, logistics, and other business systems used by e-commerce and retail companies.