SAP Omnichannel POS by GK
The boom of the economy, the popularity of technology in retail trade, and the changing demands of consumers, as well as the growth and entry of competitors from all corners of the world, are challenges that the retailers and chain stores face with greater force each time.
The evolution of the point of sale for retail trade starts here.
Point of Sale software solution SAP Omnichannel POS by GK. One sole platform for all sales and attention channels.
As it appears to us, the future is promising, there is no doubt; especially for companies because in the digital era, business options will increase every day, as we advance.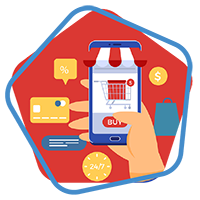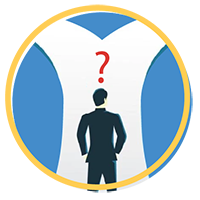 How should businesses prepare for this new generation of consumers: more connected, more demanding, more knowledgeable, and also more shared with the competitors?
For retailers is to create an incredible experience in the store; it should be captivating, unique, and intelligent, enriching the consumer's general purchase experience.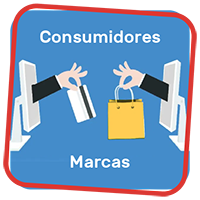 SAP OmniChannel POS by GK is an innovative point of sale that has been designed to align with the demands of current consumers, allowing retailers to meet their expectations anytime, anywhere.
Components de SAP Omnichannel POS by GK
*Some modules are optional, not included in the standard solution
Modular, centralized and in real time
All relevant sales tools are available to you in the form of service modules, which can be activated from any place and with any POS hardware.
Modular services for essential functions of retail trade that can be installed both centrally and locally, and that can be used with or without user interface, are one of the key features of SAP Omnichannel POS by GK. These services are available to all systems in the store's Omni-Channel environment, the electronic mail and the clients' mobile devices – in real time.
The new software for scales from SAP Omnichannel POS by GK means a new paradigm for the retail trade that use scales.
Given that the solution is open and platform-independent, it can be used with all modern programmable scales. For the first time, trade has the possibility to use scales in parallel from different manufacturers and with the same solution and data.
At the same time, it has available the End-to-End communication solutions from GK/Retail Business Suite, which will allow a real-time connection to the ERP central system (e.g. SAP). In this fashion, the supply and elimination of master data and variables is significantly facilitated. Prices, promotions and parameters for scales and cashiers can be centrally maintained. Also, general Digital-Signage concepts can be integrated to, for instance, scale screens, cashiers, and other Multimedia Devices. GK/Retail Open Scale (the scale) becomes from a particular solution particular into a fully-integrated solution in the enterprise infrastructure.
Simultaneous management of the network of branches
With our Enterprise Storemanager you can direct your local and international network of branches and configure systems and processes from your central office. Enterprise Storemanager allows you, for example, data managements, follow-up of parameters, and information supply to the branches. Includes all options, adjustments and parameters not specified by the ERP system.
Enterprise Storemanager directs and monitors all the technical and administrative management of the operation of your branch network. With this sophisticated solution you can manage the IT infrastructure, the parameters management and the technical monitoring (Heartbeat). IN that way, you can immediately react in case of failures. Inclusive legacy systems can be directed / controlled with Enterprise Storemanager through its management interface.
Sales information in real time
GK POS/Retail Sales Cockpit allows authorized users immediate, easy and detailed access to all sales data. So, you can create sales status reports at any time. It also helps identify successes and problems with promotions during the day.
Mobile business information
Information can be consulted from any equipment connected to the network and a standard navigator, because the information is available in Web format. This allows accessing to updated data during a trip with a Tablet-PC or a Smartphone, facilitating decision-making from anywhere.
An integral solution to create and organize all store promotions and campaigns
With GK POS/Retail Enterprise Promotions Management you can manage point and discount programs. Whether own or third-party loyalty cards, all of them can be integrated in the point-of-sale system. The promotions application in GK/Retail POS is automatically executed, at great speed and with no need to scan products in any specific order or to be additionally marked. Enterprise Promotions Management can, if necessary, work with any ERP solution and can be easily integrated into the current IT system.
Promotion Designer is a very effective tool to create Promotions with different triggers. Promotions can be created in a "Drag and Drop" fashion. Different coupons, specific hours, loyalty cards or employee card, are some examples that can be used as triggers. Further, Promotion Designer can pre-schedule templates for classic offerings such as "3 x 2", "Mix and Match" or volume, amount or category discounts.
Multi-channel loyalty server
An optional function of GK POS/Retail Enterprise Promotions Management is the Multi-Channel Loyalty Server. Allows implementing identical promotions, such as the granting of discounts or points in loyalty programs. The same conditions of the branches can be applied to the cart in the Online-Shop. Data must only be updated in a screen, which saves time and money. So, the system also facilitates a uniform commercial presentation in all the channels.
Provides safe management for all vouchers and coupons regardless of whether they are electronic or conventional vouchers.
Central database for vouchers and coupons
GK POS/ Retail Stored Value Server offers a central database to provide the company all information related to outstanding vouchers and coupons. Hundreds of point-of-sale systems in several countries and external systems can have access to it to perform the process in real time. For instance, Online-Shops, POS and POS mobile. If there are connection problems, the POS system has work alternatives to guarantee the issuance and acceptance of the vouchers.
GK POS/Retail Stored Value Server also takes care of the processing with electronic Gift cards, including account management. Our integral solution, with our GK POS/Retail POS allows processing all Gift card-related operations, such as sale, acceptance at the POS, recharges and value queries.
Centralized management tool
Using our browser-based Management-GUI from GK POS/Retail Stored Value Server, authorized users can control and monitor processes any time. For example, you can review the vouchers, make evaluations or reports, and correct the status according to the needs.
Interface for external systems
GK POS/Retail Stored Value Server has interfaces to communicate to external systems. Using standard forms for data exchange (EDI), the coupons and cards supplier systems can be easily integrated. Since GK POS/Retail Stored Value Server can communicate with other equipment via Webservices, there is no problem integrating on-line sores and other distribution channels to the same loyalty program. The on-line store accesses the central system for validation with the very Webservice as the POS.
It is the central solution to distribute content to the different screens, kiosks or electronic labels in all the stores
With GK/Retail Digital Content Management you have no limits with respect to content distribution or media playback. Images, slideshows or videos can be played back in the different systems throughout the company. GK POS/Retail Digital Content Management also can manage the electronic labels (ESL), for shelves in all branches. Each device communicating via cable or the network can be controlled with our GK POS/Retail Digital Content Management. The number of receivers that can be controlled with one system is not limited.
Advertisement on user screens
GK POS/Retail Digital Content Management also can supply content for user screens in the POS. The system can distribute content to different screens (for example, on one side images of promotions, and on the other side an advertising video).
Management of other devices
GK POS/Retail Digital Management is capable of managing different devices. Either kiosks, Self-Checkouts, labels (ESL), or electronic screens for shelves. The only condition is that the systems be integrated in the same network.
This solution is fully integrated in the SAP Omnichannel POS by GK systems and can be used with any hardware configuration.
GK POS/Retail Self-Checkout allows the use of standard hardware, which eliminates the costly purchasing and integration into the system of proprietary Self-Checkout systems. The system allows the client to be guided during the entire purchasing process, from scanning to payment.
GK POS/Retail Self-Checkout offers different use modes, either to be operated by the client as a Self-Checkout or as a conventional POS. Store personnel can supervise systems and processes with an iOS-based device with the Control-Cockpit. This allows intervening in case of sale pf products with age restriction or in case the client needs help.
It is an integral and innovative solution to print labels and posters
GK POS/Retail Label & Poster Print contains all the tools for the printing of posters and labels, which is a critical process for the retail business. The solution eliminates the need for additional software to design schemes, store process data, and printing services, allowing all program components to be at the central office instead of being separated throughout all the branches, where only the printers remain. Also, instead of needing their own hardware, the back-office application can be executed by any computer in the store.
The GK POS/Retail system can also perfectly manage digital media. It is compatible with all electronic labels (ESL) of known producers. The solution perfectly integrates with GK POS/Retail Digital Content Management and all other solutions of SAP Omnichannel POS by GK.
Thanks to GK/Retail, you only need a direct connection to each store.
This allows replacing all hardware equipment you needed for the stand-alone solutions at each store. Whether master data of the central ERP, transactions data. Configuration data, or multimedia data, GK Retail BUS functions take care of a secure data transfer in the system, online or offline.
GK POS/Retail allows you to combine all In-store systems into one sole solution, making double / redundant data flow, overnight batch Jobs, and data consolidation a thing of the past. The GK POS/Retail infrastructure allows improving both the quality and security of the data being exchanged between the branches and the central office. The world-leading solution for Store Devices, connects all store devices with the general system, be it the POS, the price checker, the scale or the electronic price labels.
The GK POS/Retail Bus is the end-to-end integration platform that covers all communication within your organization, uniting all points in an Omni-Channel environment.
Real-tie monitoring from sales to IT systems
GK POS/Retail also allows accessing current information about the branch, the regional office and all the company from anywhere and from any device. The control command of GK POS/Retail can be configured to provide information about performance, whether technical or commercial, depending upon each user profile.
Our solutions allow revising the status of IT systems in real time; in this way, you can be proactive and anticipate possible issues with your main systems and immediately solve them. Thanks to our monitoring application, directors and IT leaders from all levels have access to current and timely information.
Reduce "time to market" and "Roll out" of your store
*Some modules are optional, not included in the standard solution.
Redsis' professional services for consulting, modelling, parameterization, integrations, deployment and training in the point-of-sale solution are offered with the SAP Omnichannel POS by GK software solution, as well as a specialized hardware portfolio and the 20+ year experience in the implementation of solutions for the retail trade world.
The five-stage implementation model of SAP Omnichannel POS by GK allows a faster deployment of the point-of-sale solutions.

1 Basic customization using parameters
Basic customization through a system of professional and technical parameters that control most of the individual company settings and can be defined through the configuration tools. 3000 basic parameters as well as more than ten thousand extension parameters can be centrally managed and distributed. Smart inheritance mechanisms and configuration templates reduce customization efforts.

2 Process modeling
The internal workflow of the POS is executed through a Domain Specific Language (DSL). This defines the operating procedures and can be adapted with a graphical editor. The descriptions of the processes generated in this way can be transmitted directly to the POS and activated automatically.

3 Implementing user interfaces in HTML 5
The user environment is carried out by adjusting the structure and layout of the graphical user interface. This interface is based on HTML 5 and CSS, so it is extremely flexible and can be easily and quickly adapted to the needs of different types of devices.

4 App-Enablement
The OmniPOS App-Enablement offers a revolutionary expansion concept. With which external applications can be directly integrated into the user interface of the POS. You can access and connect through an API with both the POS and external web services. So you can add functions quickly without modifying the kernel of the system. The applications can provide the operator with additional functions or practical applications at the POS. It can be customer-specific product recommendations, detailed product information, or the integration of third-party systems into processes.

5 Programming expansion
OmniPOS offers a complete SDK, with which functionality can be added at all levels of the system. Development patterns ensure that customer adaptations and extensions do not change the standard product. Documented APIs, a transparent layer architecture, and technologies like "Inversion of Control" and dependency injection prevent core product changes and reduce effort during migrations.